Here is a photo of colorful God statues on a temple top in south India. You can find beautifully painted Lakshmi, Ganesha and Saraswathi idols .

Added this photo to a greeting card in Zazzle store.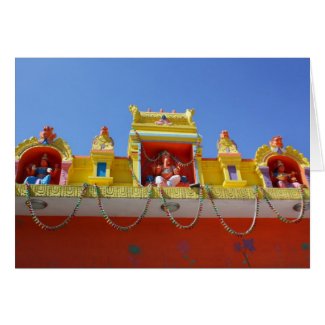 Colorful God statues
by
cycreation
Sell art
online at Zazzle.
12 products with this photo can be found in India category.