For past few days , I 'm totally into designing trees and nature landscape illustrations :) Today's design is 'Tree and Sun'
which are on 20 products at my Zazzle online store.

Here I'm displaying 'Tree and Sun ' summer design with 'Fun in Sun' text message. You can use this as a summer garden party invitation !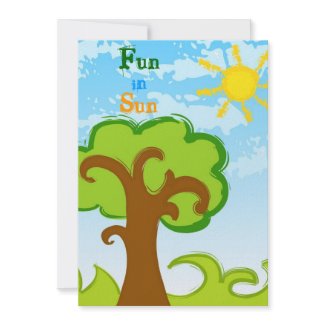 Fun in Sun Invitation
by
cycreation
Browse more
Grow Invitations
The below given text message is customizable and is on the back side of the invitation. Please change the details to your own information ! The text font style and color can be changed according to your wish. If you want any other background color instead of blue, you can change it as well :)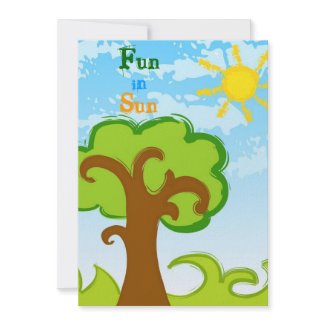 Fun in Sun Invitation
by
cycreation
View other
Grow Invitations
Please find many more products with the above mentioned design at
Grow Green
category.